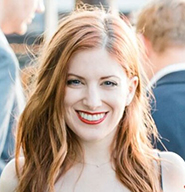 It comes as no surprise that in-house lawyers are often required to manage competing deadlines and multiple stakeholders. In this podcast, Elizabeth discusses the rewards of having strong and varied exposure across the business, and how it enables her to give more strategic advice and become a trusted advisor. In terms of managing various priorities and different stakeholders, Elizabeth shares the benefits of understanding different aspects of your personality when working with other people.
Successfully managing a team can mean the difference between an in-house legal function operating well or falling behind. Elizabeth discusses the importance of good stakeholder engagement, mentoring and delegation. She shares her insights about how she manages to get all this done – and how she continues to stretch herself in her role.
A spotlight on Elizabeth Duncan
Elizabeth is the Legal Counsel and Company Secretary at InfoTrack. InfoTrack is a technology company that provides integrated searching and innovative services for professionals, businesses and individuals. InfoTrack is at the forefront of the industry, and has provided businesses with innovative technology to become more efficient and productive, for the last 19 years. InfoTrack have a deep understanding of the legal and conveyancing industries with over 8,000 legal clients across Australia and over 5,000 visits to our platform every day.
Before her role at InfoTrack, Elizabeth was a Corporate Counsel at Virgin Mobile Australia. Prior to moving in-house, she was a lawyer at two top-tier law firms in Australia.
Interview conducted by Intellectual Property partner Nicholas Boyle for DLA Piper WIN.