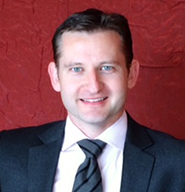 In recent months, the role of the in-house lawyer has been required to adjust to suit the evolving needs of their organisation with a number of considerations playing a key role within this shift. The WIN Insights Report explores these considerations in detail, allowing you to learn from the experiences of your peers across industries and countries. Read more from Kenny and other in-house lawyers by downloading the report.
During this podcast, Kenny Robertson explores the changing role of the in-house lawyer; the role of technology in the delivery of legal services and; the prioritisation of mental wellbeing within the workplace in light of the COVID-19 pandemic.
A spotlight on Kenny Robertson
Kenny heads the Outsourcing, Technology & IP legal team at NatWest. He joined the bank is 2006 as a legal counsel and has progressed to lead the full team, sitting on the department's Senior Leadership Group. Prior to joining the bank, Kenny worked in private practice and as sole in-house counsel at Graham Technology plc. He has led on some of the largest technology outsourcing projects in the UK and is now additionally responsible for the bank's role out and adoption of legal technology. He provides extensive support to the bank's technology, innovation, payments and Fintech initiatives and works closely with the bank's innovation hub at the bank's Headquarters in Edinburgh. He continues to support and promote the bank's engagement with SMEs and the start-up community through his involvement the bank's entrepreneurial programme.
Interview conducted by Claire Coe for DLA Piper WIN.