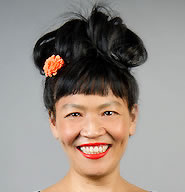 In this WIN podcast Catherine McGregor discusses with Lesley her thoughts on the underrepresentation of females in leadership positions within business and in particular within the legal industry. Lesley explains her perception of the key catalysts for changing this: the need for more strong female role models, the importance of building strong support networks with likeminded females and the value in establishing your own personal brand.
A spotlight on Lesley Wan
Lesley Wan is General Counsel at FBN Bank UK and is a long-time advocate of diversity in the legal profession. Prior to joining FBN Bank, Lesley was the Corporate Real Estate Counsel for Lloyds Banking Group's GBP40 billion commercial real estate business. While at Lloyd's, Lesley created and led the organisation's ground-breaking Breakthrough Mentoring programme for women for which she built the membership to in excess of 15,500 members nationwide.
In 2013, Lesley founded The Eagle Club, a private initiative established for dynamic and innovative women in senior leadership positions who genuinely believe in equality and the progression of talented women in business. The club enables members to network more effectively, to build strong relationships and support each other with new opportunities for non-executive directorship positions on boards and other senior roles. The ethos of the club is designed to build confidence, share and discuss challenges, ideas and know-how to support the next generation of talent to realise their potential.
Lesley is also the Founder and CEO of Through the Looking Glass, a charity focusing on social mobility for young people from less privileged backgrounds. She also sits on the boards of EUROut for London Business School and the Headlong Theatre charity and is on the Advisory Board for The Law Society.
In February 2019, Lesley was awarded the Power of Women in Leadership and more recently, she was recognised as an OUTstanding role model in the top 50 Executives List for 2019.
Interview conducted by Dr Catherine McGregor for DLA Piper WIN.