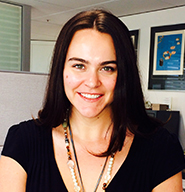 In recent months, the role of the in-house lawyer has been required to adjust to suit the evolving needs of their organisation with a number of considerations playing a key role within this shift. The WIN Insights Report explores these considerations in detail, allowing you to learn from the experiences of your peers across industries and countries. Read more from Suzie and other in-house lawyers by downloading the report.
During this podcast, Suzie Keady explores the changing working environment in Asia in light of increased remote working arrangements; the impact of the COVID-19 pandemic on the role of the in-house lawyer; and the importance of having strong internal and external relationships when working in-house.
A spotlight on Suzie Keady
Suzie Keady is Associate General Counsel at HSBC and chair of the APLMA Documentation Committee. Suzie is responsible for providing legal advice to HSBC's Asia-Pacific credit and lending businesses with particular focus on leverage and acquisition finance, real estate finance and special situations. Suzie has extensive experience of the Australian, Middle East and Asia markets having lived and worked in Australia, Dubai and Hong Kong over the course of her 15+ year legal career. Prior to joining HSBC in 2013, Suzie was a Senior Lawyer with Macquarie Bank, supporting its Metals and Energy Capital business, and a key member of the litigation and restructuring team at a top-tier Australian law firm.
Interview conducted by Claire Coe for DLA Piper WIN.