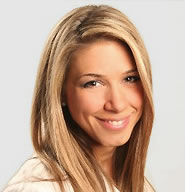 In-house lawyers in today's business world are faced with a number of new considerations that affect the way they work and how they progress in their careers, for example new technologies, streamlined processes and the generation gap. All of these considerations require leaders to take a more inclusive leadership style to enable a more diverse business culture.
Here Frances shares stories and experiences considering the changing role of the in-house lawyer and the skills that are now fundamental the in-house legal team of the future.
A spotlight on Frances Coats
Frances Coats was until recently Chief Counsel, Corporate and Commercial at The Ardonagh Group, the UK's largest independent insurance broker. During her time at The Ardonagh Group, she co-led the five-way merger and the bond, bank finance and convertible debt refinancing that created the Ardonagh Group in 2017.
Prior to joining Towergate (which became part of the Ardonagh Group), she was responsible for advising Tesco's Group Food division, covering the UK, Ireland and Central Europe.
Before moving in-house, Frances was a corporate and M&A lawyer at both Clifford Chance and Latham & Watkins working across London, Dubai and Abu Dhabi. During her career at Clifford Chance, Frances was seconded to Mondelez International's Middle East and North Africa business acting as the sole legal counsel.
Interview conducted by Dr Catherine McGregor for DLA Piper WIN.