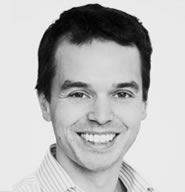 The legal profession must adapt to its inevitable future and lawyers must now have the ability to think outside of the box when considering their advice. Here Chris discusses the need for diversity of thought to be valued in the law and for the talent hired into in-house legal teams to embrace this change.
A spotlight on Chris Fox
Chris Fox joined Kambi, a technology company focused on online gaming, in 2016 and manages a team of lawyers across the UK and Stockholm with responsibility for the Insurance, Regulatory Audit, Legal and Licensing functions.
He and his team provide strategic and legal support to all areas of the business, including Marketing, KAM, IT, Sales and HR. Since joining Kambi, Chris has led on a number of change management programmes to stream-line legal processes, resulting in improved efficiency, cost savings and reduced risk. Chris previously worked as a strategy consultant and lawyer at Accenture plc, Eversheds LLP and Vodafone Group plc.
Interview conducted by Dr Catherine McGregor for DLA Piper WIN.