We invite you to join DLA Piper Partner, Sohail Ali as he discusses with a panel of GC's, the importance of Diversity & Inclusion to our clients and the steps/measures they intend to take to collaborate and drive positive change within the legal profession.
The panel will comprise of:
Raj Roy, Group General Counsel & Company Secretary at Centrica plc and Chair of GC Diversity & Inclusion's Ethnicity Working Group
Andrew Bagley, General Counsel at Goldman Sachs and Partner Sponsor of the Goldman Sachs Black Network
Martyn Freeman, General Counsel at BBC Studios
Ajneet Jassey, General Counsel for Litigation at Lloyds Banking Group and Chair of the LBG Legal & People Secretariat Committee
Kavita Singh, General Counsel at DaVita International and Non-Executive Director at Yorkshire County Cricket Club
The session is intended to reinforce the importance of diversity, inclusion and equality for our clients as well as providing a unique insight into the streamlined approach that the in-house legal sector intends to take to drive greater diversity and inclusion from their legal service providers.
We hope you can join us.
Moderator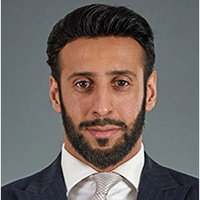 Sohail Ali
Partner, DLA Piper
Sohail Ali is a Litigation & Arbitration Partner specialising in complex, international disputes. Sohail has a wide practice and regularly acts for financial institutions, hedge funds, fintechs (including crypto platforms and exchanges).
Sohail is a steerco and founding member of the firm's race and ethnicity network, Mosaic and co-leads the firm's client engagement on D&I. He is Partner sponsor for Mosaic in Leeds and is the founding member of the 'Stronger Together' network, a collaboration of the Big 4 accountancy firms and Big 4 law firms in promoting better D&I in the professional services sector. Sohail is also an adviser to the General Counsel D&I body.
Panellists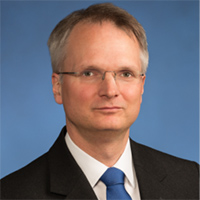 Andrew Bagley
General Counsel at Goldman Sachs and Partner Sponsor of the Goldman Sachs Black Network
Andrew is general counsel of EMEA and head of the EMEA Legal Division. He serves as Counsel to the European Management Committee and the Board of Directors of Goldman Sachs International, co-chair of the Structured Products Committee and counsel to, and member of, the Firmwide Conduct Committee and the EMEA Culture and Conduct Risk Committee.
Andrew is also a member of the EMEA Inclusion and Diversity Committee and EMEA sponsor of the Firmwide Black Network and the Legal, Compliance, Internal Audit and Executive Office Women's Network.
Andrew joined Goldman Sachs as a vice president in the Legal Division in 2000 and was named managing director in 2006 and partner in 2016.
Prior to joining the firm, Andrew qualified as a solicitor at Herbert Smith in London.
Andrew earned a BA (Hons) in Literae Humaniores from Magdalen College, Oxford, in 1992.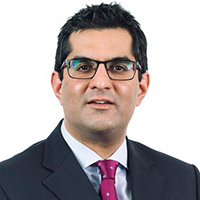 Raj Roy
General Counsel at Centrica and Chair of The General Council for Diversity & Inclusion's Ethnicity Working Group
Raj was appointed Interim Group General Counsel & Company Secretary with effect from 1 October 2020, and subsequently appointed as the permanent Group General Counsel & Company Secretary on 3 March 2021.
Raj has overall responsibility for legal, regulatory, compliance and secretariat activities across the Group, the effective operating of Centrica plc's Board and advising on key issues of corporate governance and compliance. Raj joined Centrica in 2014 as the Legal Director for Residential Energy, before becoming General Counsel for the UK and Ireland region in 2017. He has led legal, regulatory and compliance teams at Centrica in various formations across the UK and Ireland region or the Consumer division. Prior to joining Centrica, Raj spent 9 years at Vodafone, holding a number of senior in-house legal roles in the Group and UK legal functions. Raj started his career in private practice, qualifying as a solicitor at Slaughter and May in London and subsequently working for Freshfields in Brussels. Raj obtained his legal qualifications from City University and BPP Law School, London. He holds undergraduate and postgraduate degrees in history from Exeter University and the College of William and Mary, USA, as a well a Ph.D. in political economy from the London School of Economics.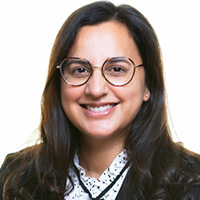 Ajneet Jassey
General Counsel for Litigation at Lloyds Banking Group and Chair of the LBG Legal & People Secretariat Committee
General Counsel – overseeing litigation and contentious regulatory workstreams for the Group. Ajneet also leads on Inclusion & Diversity and People matters for the Legal teams at LBG. Prior to joining LBG, Ajneet spent over 13 years at the Bank of England; she was a member of the Bank's senior management team and held a number of leadership roles in the Bank's Legal function. Her experience at the Bank also includes setting up a new Compliance function (as Head of Division and based in the Risk Directorate).
Ajneet is a qualified solicitor-advocate and trained at Herbert Smith Freehills solicitors, where she also practised for a number of years in general commercial and banking litigation.
Over her career, Ajneet has been closely involved in initiatives focusing on diversity and inclusion, with a particular focus on race and social mobility. Ajneet was co-chair of the Bank of England's Ethnic Minority Network for 2.5 years and a founder member of the Bank's BAME Task Force.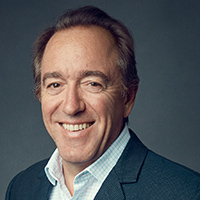 Martyn Freeman
General Counsel at BBC Studios
As Chief Operating Officer Martyn is responsible for overseeing the company's legal and business affairs, global operations, compliance and risk, in addition to technology, transformation and property.
Appointed Chief Operating Officer in December 2021, Martyn was previously General Counsel for BBC Studios, having held the role for BBC Worldwide since 2011. Prior to this he led BBC Worldwide's Legal and Business Affairs teams, as Group Head and then Director. In these roles, he worked on the creation of partnerships such as BBC Books and 2entertain, the divestments of BBC Magazines and BBC Audiobooks, the re-structuring of joint ventures with Discovery, the financing and production of BBC Worldwide's slate of natural history feature films and the partnership between BBC America and AMC Networks.
Martyn has also worked in a variety of roles across the BBC, including as Head of Business Affairs, Radio & Music, Factual & Learning and News.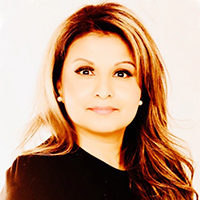 Kavita Singh
General Counsel at DaVita International
Kavita is General Counsel of DaVita International, a global healthcare corporation providing clinical care to patients around the world. Kavita leads DaVita's international in–house legal function across the UK, EMEA, Asia–Pacific and LATAM, serves on the Board of DaVita International; and as a member of the Supervisory Board of DaVita Deutschland AG.
Kavita read Law at the University of Cambridge and subsequently completed management training in organisational strategy at Cambridge University's Judge Business
School and in leadership at the University of Oxford Saïd Business School.
Kavita started her career as a finance lawyer at Clifford Chance working in London, New York and Hong Kong before moving in house to the Goldman Sachs in house legal team in Asia-Pacific for a number of years. Prior to moving in to her current post in healthcare, Kavita spent 10 years as a General Counsel in the Energy Sector.
Outside of work, Kavita serves as an Independent Non- Executive Director of the Yorkshire County Cricket Club. In the not-for-profit sector, Kavita has served as a board member of a special needs academy and as a Trustee for a Special Needs Trust.
Schedule
This event will be held in BST.
Speakers
Sohail Al, Raj Roy, Andrew Bagley, Martyn Freeman, Ajneet Jassey, Kavita Singh
Register